May 4, 2019
At dinner tables and restaurants across North America, vintage tableware, even the flowery variety once referred to as "granny's china," is making a huge comeback. As families move toward setting the dinner table as a homy, comfy spot after a day at the office and school, place settings that feature mix-and-match dishes provide that image of country kitchen comfort.  
The look is all over Instagram and Pinterest, where posts show everything from pink cherry blossom plates paired with blue transferware landcape and castle scenes, to sleek, mid-century modern Rosenthal pieces mixed with TG Green's classic Cornishware. Altogether, it creates a tablescape that is comfortable, as unique as you are and ... downright homey.  
I tell you, your Granny's stuff never looked so good! 
"The big white plate has had a heck of a run," says Clark Wolfe, a well-known restaurant consultant based out of New York City and California.  Wolfe explains the rage for white plates, that originated in 1980s California, while "it's probably not going anywhere", has made some new friends - er, well shall we say - older - friends.  
Even Wedding Registries show that soon-to-be couples are often registering for vintage and antique tableware patterns.  Again, the idea is that people want their homes to feel unique, reflect their aesthetic and they also enjoy the history associated with vintage and antique china.  People want to craft their tablescape in the same way they choose the tile for their bathroom walls, or the flooring for the kitchen.  The trend is toward something more than going to a big-box store and buying a set of matching dishes, probably made in China and of dubious quality and durability.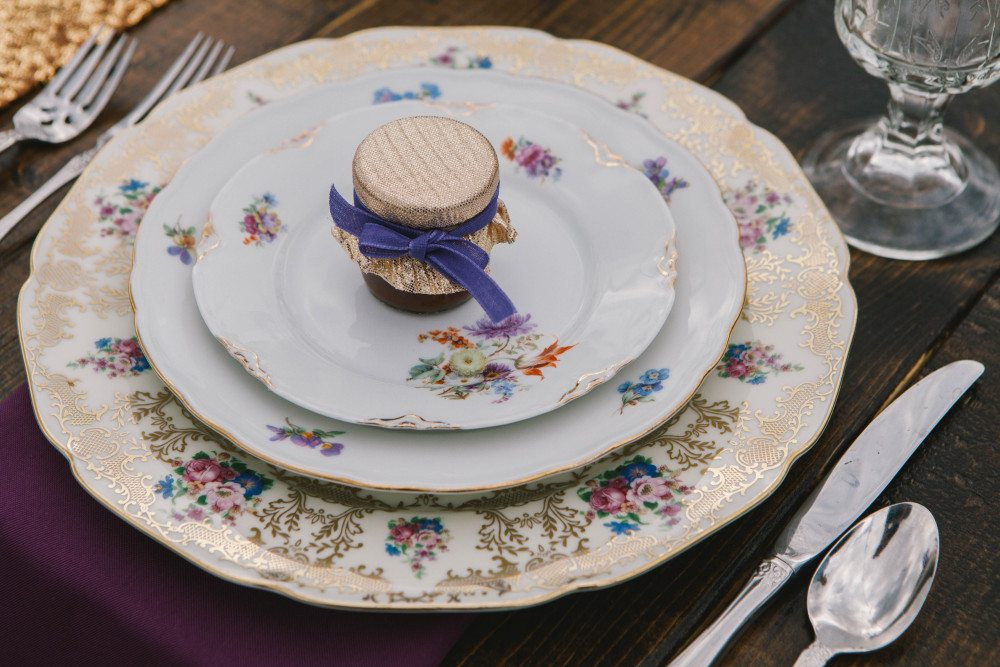 Unique table settings of Wide Open Eats.
And the big-box stores are trying to meet this demand for dishes that look time-worn and historic.  Just check out the latest offerings in tableware from Pier 1, Anthropologie, Bloomingdale's, or Macy's. 
At many upscale restaurants, bistros and eateries, the table settings reflect the interiors that are what Rose Previte, co-owner of Maydan, stated aptly as "midcentury modern meets the Middle East." Maydan's home page states "Grandma's Cooking is the inspiration for Rose Previte's Middle Eastern Restaurant".  So, it only makes sense to present Grandmas dishes on vintage and antique tableware.
And, Previte is far from alone.  Cozy bistros, bakeries and bars stack vintage plates and barware and if you look closely, you may find the buttermilk biscuits displayed on an early mid-century flowered platter and your chicken soup ladled into a vintage bowl picked up from a vintage shop like mine, Buy from Groovy.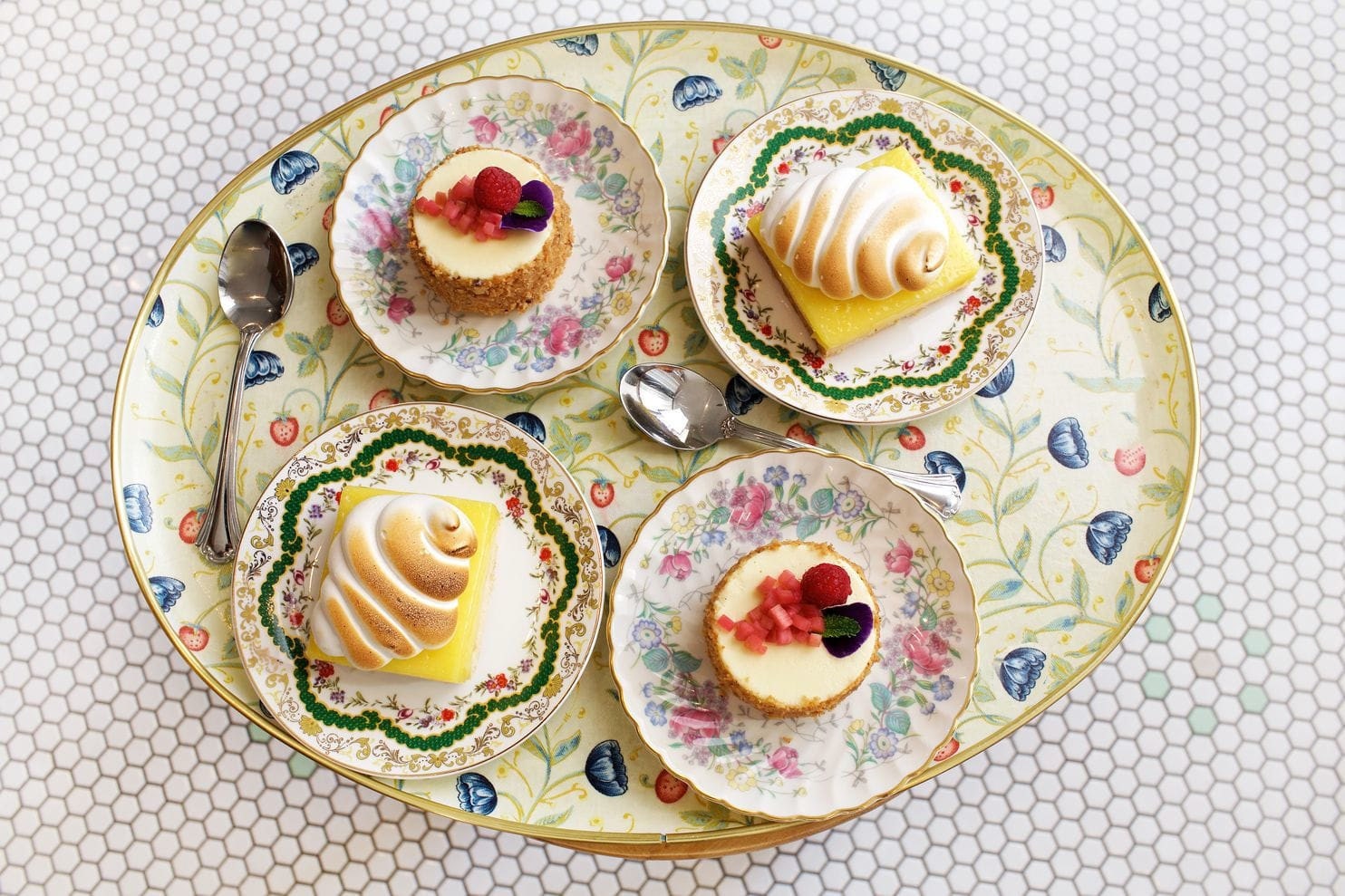 Desserts on flowery china plates and a vintage  platter at Elle in Washington's Mount Pleasant neighborhood. (Deb  Lindsey/For The Washington Post) 
So, don't be too hasty about getting rid of an heirloom china set.  Not only is the quality there in that crafted tableware, there is also family history behind it.  Especially during the war years, people saved ration coupons for ages to have enough to be able to purchse something as decadent as a plate.  Consider adding to your inherited service rather than tossing it away and purchasing new.  
- Groovy
Groovy is the operator of the online vintage department store BuyfromGroovy and operates both at www.buyfromgroovy.com and within the Etsy marketplace as BuyfromGroovy where the shop is an Etsy Rank Top 2% performer.